WE'RE DEFYING ALL PREVIOUS NOTIONS OF BEETS
WITH OUR UPBEAT, FUN, & TASTY BEET PRODUCTS!
Grown and packed locally, our cooked beets are vacuum-packed and steam cooked to maintain their freshness. With absolutely nothing added, these beets give you the taste and convenience of cooked beets, without the work.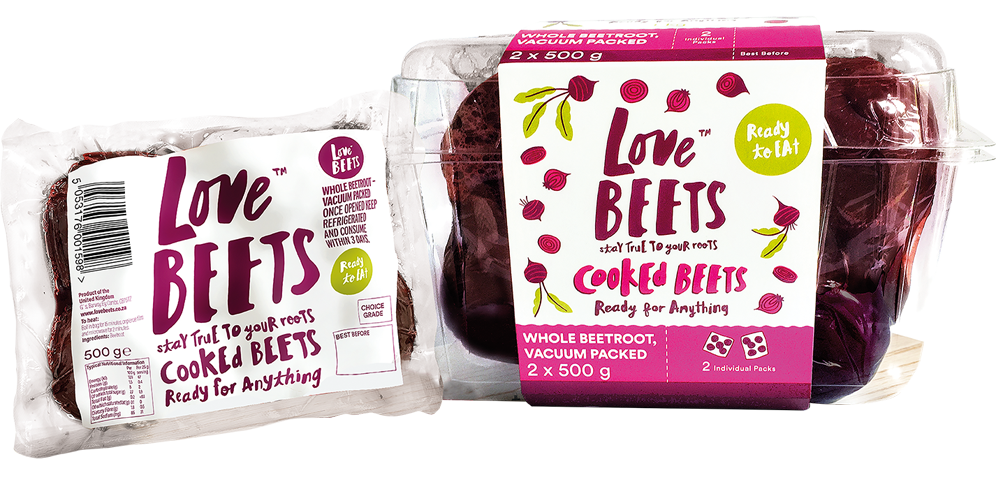 Steam cooked and ready for anything, this extremely versatile beet product can be enjoyed hot or cold in a variety of dishes, from sandwiches to salads, and even desserts, smoothies and juices!
Love Beets are exclusively available from Pick n Pay